The cyclical nature of the fashion industry has done it again for the antique style. With the vintage-inspired pieces making a dashing comeback across everybody's closet while keeping up with both sartorial and sustainable trends in fashion, many accessories, including the best bolo ties carrying a vintage twist, are now in demand. Considering the ease and versatility with which one can use bolo ties, we are dedicating this blog to fashion four vintage-inspired looks for yourself to spruce up your out with antique bolo ties for sale.
---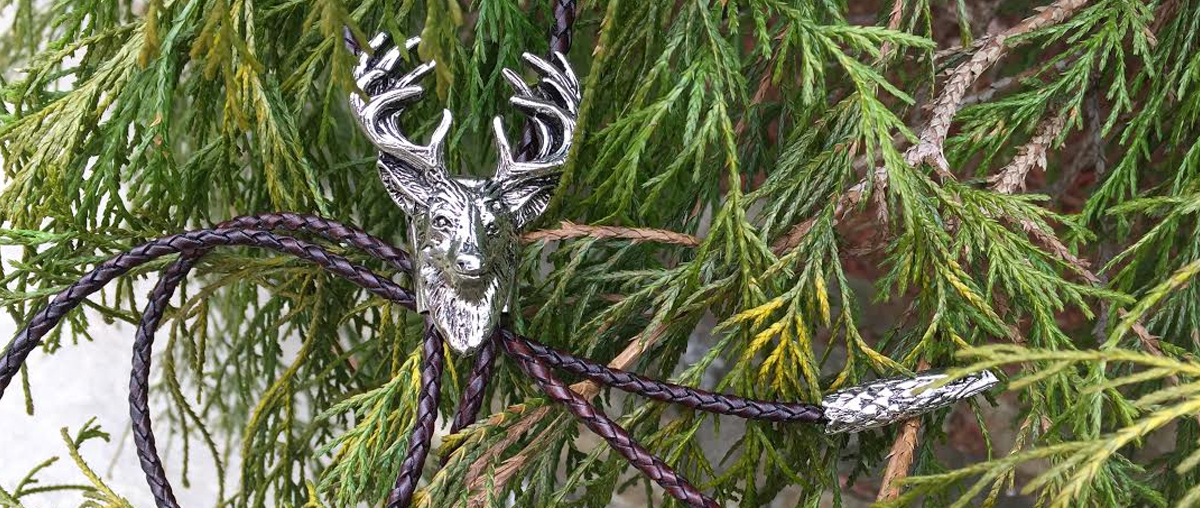 ---
THE CLASSIC ANTIQUE
If you are a fan of something more ornate, traditional, carrying a touch of artisanship, classic antique bolo ties are your go-to option. Opt for a bolo tie with a refined detailed scroll-work and a scalloped edging embellished with a centerpiece stone. You can go for lapis lazuli, malachite, chrysanthemum, pyrite, and other stones with either neutral hues or something that offers more versatility.
MID-CENTURY VIBES
If you are someone who loves clean lines and organic shapes, add a mid-century to your gear with an obsidian snowflake bolo tie, the white calcite antique,tree agate, or a leopardskin jasper. Wear it the conventional around your neck or tie it like a wrist band in your hand.
You can even take the centerpiece to wear it across your blazer or don it like a headgear wearing center-parted hair with your gown or a dress.
THE QUIRKY RETRO
You will be surprised how much vibrance you can add to your outfit with an urban pop through antique bolo ties. Be fearless with the bright and exuberant stone options. Go for the rainbow casilica, the red jasper, Mojave purple or green, or tiger eye. Be playful while accessorizing. Let it hang loosely like a necklace for some carefree, boho-retro appeal, or pin it across your waist with your belt for an uber-retro chic look.
THE ELEGANT VINTAGE
Elegant vintage is another way to bridge the gap between contemporary and antique styles. If you want to flaunt the rustic and time-worn look without looking too old-school or loud, opt for tasteful stone options from the antique bolo ties for sale. Go for Riverstone, blue lace antique scroll, hematite antique, aventurine, carnelian, or howlite.
The classic, time-tested, state-of-the-art antique bolo ties bear a unique charm with a magnificent vintage aura. Plus, certain pieces hold a special place in the fashion world's closet that breaks the trend pattern & stays forever. And if you are someone with a highly creative mind, sky's the limit for your 2021 wardrobe with antique bolo ties for sale.
Before you leave, do not forget to check our exclusive collection of craftsmanship quality bolo ties categorized by style, stone, budget, occasion, and more. At Rocky Mountain Western, we are all about Bolo Ties!
We also do custom bolo ties. So, if you have some fantastic design inspiration for your bolo tie, we are here to make it come true. Additionally, we also carry supplies for bolo tie enthusiasts who like to make their own!