If you were to visualize a cowboy look or an ensemble that epitomizes the western style of New Mexico, Texas, and Arizona, the look that would come to your mind would essentially include a flannel shirt with loose jeans, boots and the iconic cowboy hat. But what is it around the neck? The accessory with braided leather cords and a metal tip that pulls together the entire look is - Bolo Tie.
Also known as cowboy ties, these ties began as an accessory integral to the native American culture, but with the perpetuation of cowboy films and country music in pop culture, they found their way into mainstream fashion. In fact, these ties have been adorned by celebrity figures like Bill Murray and Johnny Depp in the past.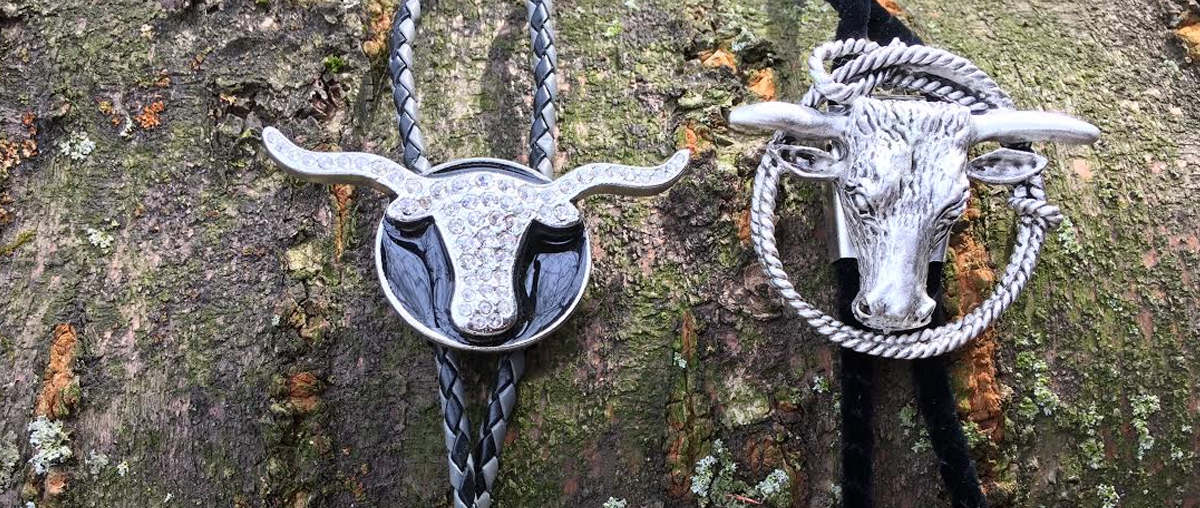 Bolo Ties - An Hallmark of Western Fashion
If there's one accessory that defines the cowboy style beyond the boots and the hat, it has to be a bolo tie. A bolo tie is essentially a braided cord of leather that's embellished through a clasp or slide. The clasp of the bolo tie, which often adorns a precious stone, is what gives it an extra dimension and makes it stand out from other varieties of ties. Unlike other ties, you can wear a bolo tie in various ways and accentuate your looks, from a casual brunch look and formal events to even weddings. That's not all! A bolo tie is an accessory that transcends conventional gendered fashion trends and can be worn by practically anyone.
The Ambiguity Around the History of Bolo Ties
While historians and custodians of cowboy fashion are still unsure about where exactly did come from and how did they become the accessory that they are today, there exists a myriad of speculations around this topic. The most common narrative that dominates the world of bolo ties is that they were invented back in the 40s in Arizona by a goldsmith named Victor Cedarstaff. It is believed that Cedarstaff was having fun with his friends when his hat flew away and hit the ground; as a consequence, its band ornament became detached. He picked up the hat and the ornament, and to ensure that it didn't come loose again, he hung up the band around his neck, and this is how a Bolo tie was born.
However, some people also believe that the earliest bolo ties sprung up during the 1930s when Native American men from Zuni, Hopi, and Navajo tribes often wore bandanas around their necks. These bandanas were held by a string and a clasp which later emerged as bolo ties. The handcrafted brooches on the bolo ties were embedded with semiprecious gems such as turquoise, onyx, or amber crystal and were worn by the Native Americans as a status symbol.
Owing to the cyclic nature of fashion trends, these ties finally made a comeback in the 80s while retaining their cultural legacy and style factor. Traditionally worn like a regular tie with a collared shirt, modern stylists suggest wearing it with a T-shirt too, as a fashion accessory. They can also be worn with a denim-on-denim look and business casuals. If you're looking for bolo ties for sale, check out Rocky Mountain Western for an exquisite collection.