Are you bored of Windsor knots and silk ties? Try the bolo tie! You don't need to replicate John Travolta from Urban Cowboy, but you can adorn it to add some rugged Americana to your ensemble. There is no arguing the fact that this western wear is back, so let your neckties be, and pick up bolos! If you feel a little creative you can even make your own bolo ties. From bolo tie cords and strings to bolo tie clasps, we will supply you with everything that you need to make stunning ties.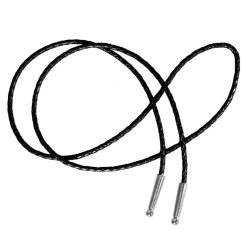 Components of a bolo or cowboy tie
Let's talk bolo components! It consists of- a string, cord, cord tips, and ornamental clasps. Braided ties are usually used to make bolo tie cords. Most bolo cords are black or shades of brown. Typically, bolos are adorned with decorative tips. These cord tips are made from metals like silver. The bolo tie clasps or slides are the tie's decorative part. When it comes to clasps, you will find an array of sizes, shapes, and materials. You may opt for less expensive ones made from wood or metal. If you want your bolos to look high-end, you may choose slides featuring inlaid gemstones such as turquoise.
How did bolo ties make a comeback?
A decade ago, you may not have thought of pairing your outfit with a bolo tie. A braided leather cord with a decorative clasp or slide that has to be tightened at your collarbone was considered to be appropriate wear only if you were in the American Southwest.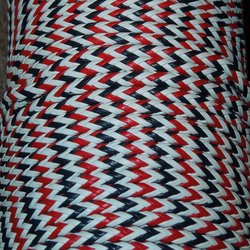 Bolo ties have been traced back to the early 1900s. The Navajo, Zuni, and Hopi men wore bandanas that were held together by shell-like structures or strings. The adornments, also popular as shoestring necklaces, started showing up during the late 1940s and early 1950s. Around that time, Hollywood made a lot of western-themed movies. We all remember Clint Eastwood in Coogan's Bluff! So, the bolo caught on! By the late 1980s, bolo ties were being sported by everyone.
In the 90s, western wear began fading. It was back to its roots- American Southwest's regional symbol. It became something that John Travolta pulled off in Pulp Fiction or what a middle-aged Uncle playing in a local country band would wear. But it did make a comeback! We have seen well-known celebrities styling their outfits with bolo ties. Bruno Mars and Macklemore to name a couple. If you are looking for younger icons who have adorned bolos, Quavo, Dylan Sprouse, and Nick Jonas are the names!
Final words
Bolo ties are cool yet stylish and sophisticated. But while adorning one, you must remember not to go overboard with western wear. Some western wear pieces are cowboy hats and boots, giant belt buckles, fringe, and pearl snap shirts. If you have a bolo tie around your neck and cowboy boots on your feet, that is enough western wear!
Looking for bolo tie parts? Rocky Mountain Western has got you covered! We have collections of bolo tie strings, cords, slides, tips, and even glues and adhesives to help you make the perfect bolo.