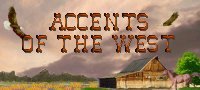 Accents of the West
Rustic & Lodge Decor. Decorative items for every room in your home or office including furniture, lighting and rugs. We also have clothes and gear for the outdoor sports enthusiast - and edibles for the indoor enthusiast. We are a little bit Rustic, a little bit Cowboy and a little bit Lodge.

All That Cowboy
"All that Cowboy " is located in the heart of cowboy country in Idaho. We are happy to present to you top quality hand-crafted western decor products. Cowboy western decor, made by real ranchers, the cowboys and cowgirls who are keeping quality and western artistry alive!
Art! Arizona Cowboy and Rodeo Art
Contemporary rodeo and cowboy images from Arizona and the great American west.

Bar Double R Rodeo Shirts
Custom rodeo shirts, jackets and sweatshirts made with Ultrasuede designs, fringe, and sequins.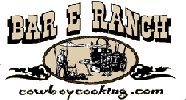 Bar E Ranch
"Come See What's Cookin In Cowboy Country": Wagon Supplies, Blacksmith Shop, White Oak Water Barrels, Arbuckles Coffee, and much more at one of the Neatest Cowboy sites on the Web!!

Barrel Horses
The nation's premier barrel racing news and barrel horse results web site.
Belt Buckle Shoppe
Offering belt buckles with a variety of themes; over 700 belt buckles to choose from.
Black Hills Gold Store
Contemporary Western Jewelry and gold and silver jewelry from the Black Hills
Boots and Stuff
Western Cowboy boots for Men, Women, Kids and Infants in many exotic leathers and basic cowhide in a variety of colors and styles. At fantastic prices!!

Buckaroo Bay Custom Cowgirl Jewelry
Offers a funky fashion and "dare to be different" line of hand crafted cowgirl and girly-girl jewelry.

Cattle Kate
Contempory Clothing with the Look and Feel of The Old West.

Circle M Country
Western apparel, boots, hats, saddles, tack and more.

Cowboy.com
America's Favorite Western Search Engine.

Cowboy Art Showroom
Cowboy Art, Rodeo Photos, Rodeo Books, Shaman Art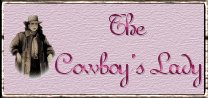 The Cowboy's Lady
Decor, gifts & accessories for all the ladies of the west, wherever they live.
Double D Trailers
Manufacturer and dealer of custom aluminum and gooseneck horse trailers. New and used horse trailers at unbeatable prices!
Head'n Home - Western Hats and Top Hats
Home of the finest leather, leather and mesh, and all mesh hats made today. We also hand make beautiful exotic leather trimmed western hats that truly make a statement. We use only the best in leathers-100% American raised and tanned. Golf, ride, hike, or fish in a Head'n Home Hat!

Horse-E-Gifts
Distinctive gifts for the horse lover.
Home decor, jewelry, books, videos, t-shirts and accessories.

Horseman's Press
Horseman's Press publishes the novel, "STORMY THE BARREL HORSE" and other horse books, novels, articles, e books and equine related publications. Order books online at www.horsemanspress.com We distribute the syndicated column "Picket Line" for livestock publications worldwide.
Indians, Western & Southwestern
We have many Beautiful Items Carefully Crafted in the style of the Native American Indians. This is a great place to find that Unique Gift for Someone Special.
The Lightning Rifle
Historic replicas of the Lightning Rifle, manufactured and distributed by the United States Fire Arms Mfg. Co.
Leather Belts bySkip
Manufacturer of quality mens and womens custom accessories.
Lone Star Western Decor
Shop for western decor, western furniture, rustic lighting, and cowboy decor at Lone Star Western Decor, your online source for country western accessories.


Leather Cord USA
Your source for top quality leather cord and lacing. Latigo Lace, Split Suede Lace, Round Leather Cord, Belting Lace, Deerskin Lace, Calf Craft Lace and more.

Montana Cowboy and Rustic
Cowboy, horse and western decor for you and your home. Handcrafed horsehair jewelry, bracelets, hair barettes and key rings. Puses, Placemats, Windchimes and more.

Old Trading Post Boot Corral
Cowboy Boots - Western Boots - Men's Cowboy Boots - Women's Cowboy Boots
Discount Cowboy Boots. Specializing in discount cowboy boots! Offers all the most popular, highly sought after western boots - including men's cowboy boots, ladies western boots, women's cowboy boots and children's cowboy boots, as well as cowboy hats, western leather chaps and chinks, spur leather, western belts and much more.

Pioneer Heritage Shoppe
At Pioneer Heritage Shoppe Find Preserved Wedding Bouquets, Wedding Flowers and Centerpieces:
We will custom make your preserved wedding flowers, bridal bouquets, wedding centerpieces and wedding decor! We offer unique groomsmen gifts, bridesmaid gifts, nostalgic vintage wedding party gifts and many other floral arrangements for unique occasions.

SHOOT! Magazine
SHOOT! Magazine covers many different types of Western-action shooting, including cowboy action shooting, cowboy mounted shooting, black powder cartridge rifle silhouette, cowboy fast draw, and other types of Western style shooting.

Tennessee Barrel Racing
Mid-South's only source of barrel information, sales, shows, or anything in the "barrel" world.




Vintage & Antique Western Gun Leather, Old Gun Holsters, Antique Saddles
Buyers and sellers of collector vintage western gun leather, old holsters and related items such as Antique Saddles, antique western belts, old western Gun Belts, vintage & old horse tack!
Western Cowboy Decor
Western decor in bedding, bathroom & kitchen accessories, and home decor for a Western or Cowboy style beautiful home wherever you live.
Western Music
Buy CDs at TrueWesternMusic.com; music samples, CD music featuring a variety of cowboy crooners and western music artists.
Western Gun Holsters
Custom made Western Gun Holsters by the famous John Bianchi. "When only the finest will do....."

The Western Peddler
Gifts, jewelry, western wear, furniture and fabrics for the horse-lover.
West Texas Western Store
West Texas! Where the first cowboys had to have a good cowboy hat and cowboy boot! West Texas Western Store is where you will find a great selection of cowboy hats and cowboy boots to fit you! Stetson, Resistol, Anderson Bean, Ariat, Justin and many more styles available! Western wear fashion including Cinch, Cruel Girl and Wrangler Cowboy Cut Jeans. We have been hat creasin' & boot fittin' since 1973!
smykkesmedjen denmark
Danish design. Handmade unique bolo ties. Only one of each.
---


Our link information:

Site Title:Rocky Mountain Western Bolo Ties
Site URL: www.rockymountainwestern.com
Description: At Rocky Mountain Western you have the flexibility to design your own bolo tie online. You choose the slide, the cord and the tips to create your own custom tie in a matter of minutes.

If you would like to use one of our banners, please copy and save it to your server.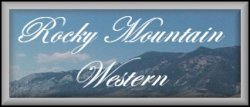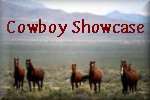 Home of the
Western Spirit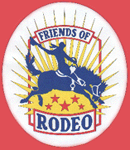 Dedicated to Preserving our Western Heritage





Collectibles, Western, Tombstone, Outlaws & Lawmen, Annie Oakley and more!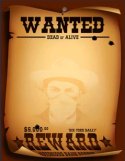 Paper Pow Stationery
Unique, Fun & Artistic Designs