No, you don't have to be from texas in order to flaunt a bolo tie. This is one polarizing stereotypical mindset that bolo ties often face when it comes to presenting them as a style accessory. It definitely descended from the rocky southwest but these cultural ties have successfully carved their way into the mainstream commercial fashion. With major celebrities like Bruno Mars, Macklemore, Johnny Depp, and Bob Dylan embracing fashionable custom bolo ties, it's safe to state that these have got global approval. If you are willing to give them a chance, here are 4 ways to upgrade your outfit with bolo ties.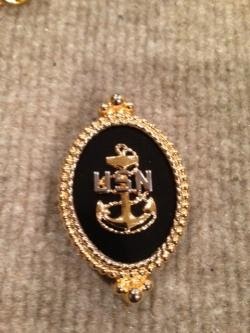 The laid-back weekend vibes
In case you are a guy who doesn't like to plan a lot and just plays along with the flow, this look is for you. Throw on a casual tee with a drop-down collar denim jacket to pair it with a classic cowboy style, a bezel edge tie, or a concho style tie with a turquoise center. Do consider colors while finalizing an outfit. In case you reside near the beach or are planning to visit some nearby coastal area, this outfit is sure to turn some heads on the go.
The everyday casual look
Want something minimalist yet stylish? This look is for you. Add some pizzazz to your everyday solid collared shirts with some custom engraved bolo ties. Undo the top button of your shirt and flaunt your bolo tie tied slightly loosely around your neck for an absolutely chill yet elegant look.
The rule-book look
If you are a person who always likes to play by the rules and is always organized, on time, and striving for perfection, this look will bode well with your personality. In case you have a military background, you can opt for a USMC custom bolo to show-off your background with pride. Wear it as it is supposed to be- button up your shirt (whether short or long-sleeved) all the way up, tighten the grip and display the authentic style that matches your confidence.
The however-you-want-to-flaunt look
Well, as long as you have confidence and a decent sense of style, there's no need to stick to a guide to wear bolo ties. And the best part about them is that they can be as unique as you are. Give some thought and spend time to discover new ways to create stylish looks for yourself. As long as you are able to portray the essence of the accessory with your style take, you don't have to worry about anything. Who knows, if your take gets popular enough we just might need to write another blog to mention your style.
In case you are willing to create a bespoke bolo tie look for yourself, we can definitely help with the process. At rocky mountain Western, we carry an eclectic collection of well-crafted bolo ties and also take customized orders. Browse our inventory or call 866-442-2656 for any queries.