Bolo ties are unique. They are pretty much universal, and you don't have to put much thought into styling them. However, you can take a specific thing only too far. Now that it's your wedding, you will be more conscious and critical with your outfits as, like any other groom (or even a bride), you want to look perfect for your wedding. And, yes, even a woman can flaunt a bolo tie.
Regardless of the type of bolos (whether it's an onyx black bolo ties or an animal-themed bolo tie for your wedding), these trick and tips are sure to take your look up a notch:
1. Stay away from combining bolo ties with open-collared shirts. If you are wearing a tie, make sure you button your shirt all the way up for a stunning and sophisticated look. In case you are striving to add a bit of a "cas" vibe, you can loosen up your bolo tie a bit from the end.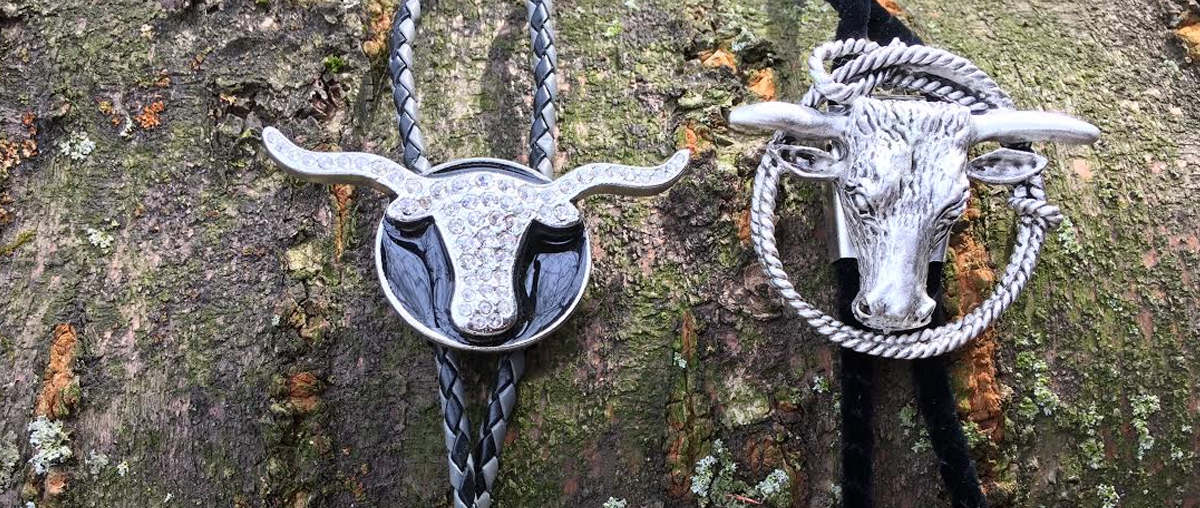 2. Weddings are grand and call for fancy bolo ties. Although there's nothing wrong with going for something basic, if you want, do not shy away from going bold. Wear that chunky bolo tie, a colorful one, or maybe be the one with a unique stone. Just make sure your suit complements your accessory.
3. As a continuation of the previous point, do not mix fancy, textured, or loud patterned suits with chunky bolo ties. Fashion is all about striking a balance. Your accessory is there to complement your outfit rather than compete with it.
Now that we are done with the men, here are a few tips for the bride:
1. Bolo tie doesn't necessarily mean that you always need to wear them around a collar. You can simply even flaunt them around your wrist to create an elegant rustic look or even wear them as anklets.
2. You can even separate the parts of a bolo tie. Take the string apart and use only the stone to add to your wedding dress's bodice. The cabochon acts as a beautiful centerpiece while enhancing the glory of your wedding dress.
3. You can even use the bolo tie as an embellishment for your head. Pin the strings well within your hair to only reveal the stone over your crown. You can choose from a variety of cabochons including:
a) African jade
b) Amber,
c) Chrysanthemum
d) Howlite white buffalo
e) Pyrite
f) Rhodonite
g) River stone
h) Tiger's eye, among many others.
You can either choose the one with similar hues to your dress or even create contrast by selecting an entirely different shade.
Organizing a wedding is no cake-walk, let alone choosing a bolo tie. At least, we can help you with the latter one. With a curation of different designs, styles, and stones at Rocky Mountain Western, we are all about quality. In case you already have a plan in mind, we do custom bolos too. Browse our online store today to go through our bolo-style inventory.